By Erin Edgemon  – Staff Writer, Austin Business Journal
One real estate development and investment company is already banking on Austin's hospitality industry bouncing back quickly after the COVID-19 pandemic.
New York-based Turnbridge Equities is proposing a high-rise hotel at the northeastern corner of Seventh and Colorado streets, Principal Roger Plourde said. The site is just west of the 600 Congress office building — also known as One American Center — and next door to a Texas State University System building.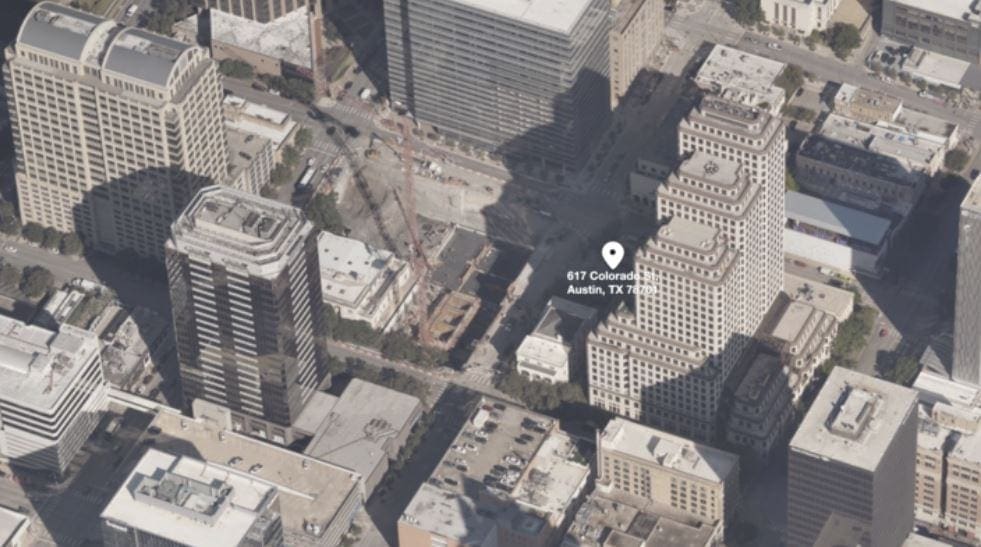 "We think long-term this is a great location for a hotel," Plourde said. "Obviously, short-term there are challenges to the hotel industry [due to the pandemic], but we think long-term the industry will prevail and that this location will prevail as well as one of the best hotel locations in the city."
WGI, formerly Big Red Dog Engineering, filed a site plan application for the hotel on March 30 with the city of Austin Development Services Department. It has yet to be reviewed by city staff.