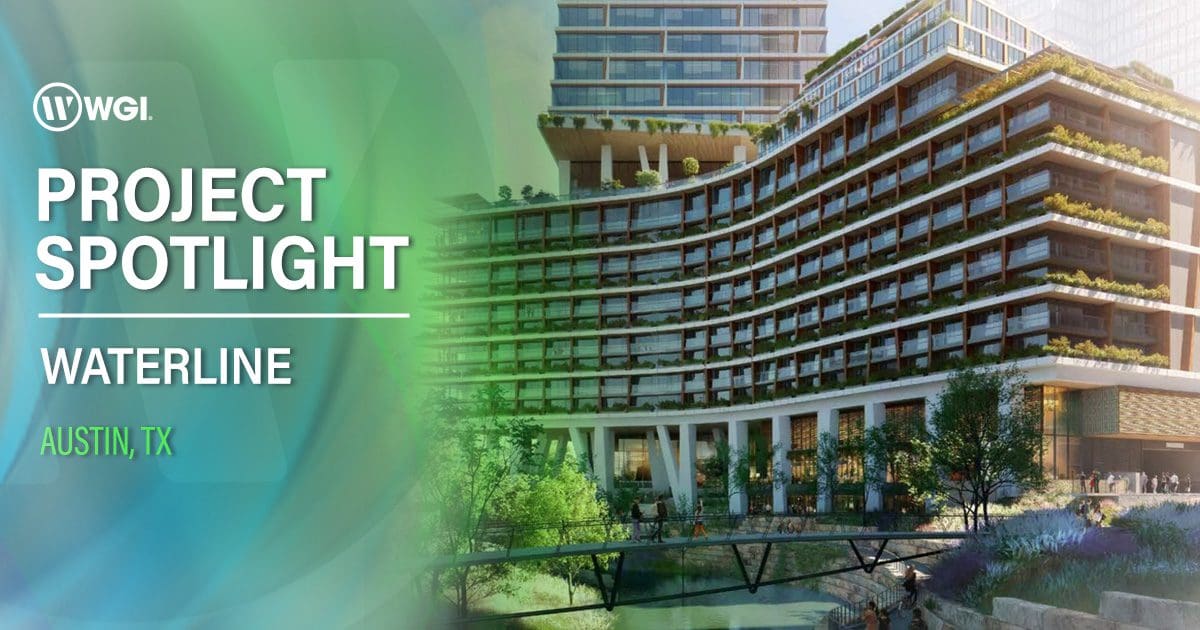 The City of Austin has given the green light to one of its most ambitious projects yet which was recently coined with the unique name of Waterline.
Upon completion, this record-breaking skyscraper will stand at over 1,022 feet and will take the title of the tallest building in Texas.
Transforming How Austin is Envisioned, Designed, & Experienced
Located minutes away from downtown on East Cesar Chavez & Red River Streets near Rainey St. District, it's destined to become an incredible showstopper as a mixed-use tower that includes office space, hotels, and residential units along with plentiful amenities for visitors, boasting a total of 2.6 million square feet that will include:
74 Stories
251-Unit Hotel
352-Unit Residential Complex
700,000 Square Feet of Office Space
24,000 Square Feet of Retail and Restaurant Space
In alignment with WGI's vision, this soon-to-be record-breaking tower will transform how Austin is envisioned, designed, and experienced, all while overlooking Waller Creek and the Waterloo Greenway.
Breaking Ground
Development partners Lincoln Property Company and Kairoi Residential have already broken ground on this breathtaking building that will offer a unique blend of office space and hospitality services such as hotels and residential units for visitors.
Oh, and not to mention The Waterline will have direct access to the breathtaking views of Lady Bird Lake!
The tower is estimated for completion within four years from now with a tentative opening set for late 2026.
Get ready for an urban skyline like never before seen—coming soon!
WGI's Impact
WGI will be providing the following suite of Civil Engineering services for the project:
Site Development Design and Permitting
Entitlement Support
Preparation of Construction Documents
Construction Phase Services
Dry Utility Coordination
Subsurface Pond Design
Grading and Drainage
License Agreements
This four-year project undeniably sets new standards for architectural innovation within our great state – just imagine what stunning views await us!
Contact Our Experts
Contact WGI's team of experienced civil engineers today, and let's discuss how we can take your next project to new heights!
Learn more
about our
services
You've been searching for a place like WGI. We look forward to meeting you soon.