WGI Unleased Podcast Episode 50 – Amanda Montgomery, Environmental Scientist
For this milestone episode of WGI Unleashed, we get to know Amanda Montgomery, Environmental Scientist for our Environmental Team based in our Fort Lauderdale, FL office.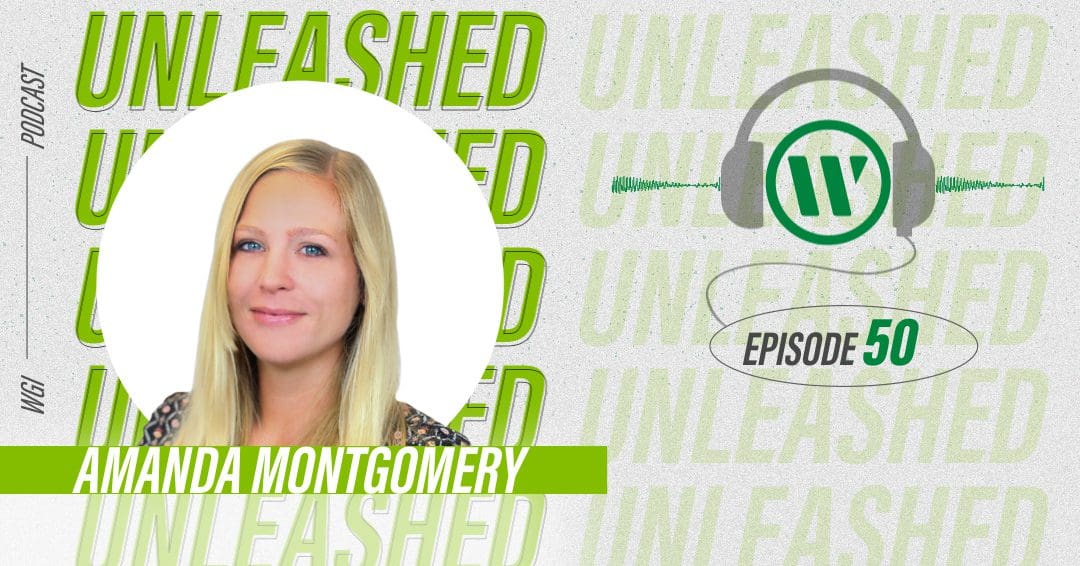 To celebrate our 50th episode, we sat down with Amanda Montgomery, an Environmental Scientist on our Environmental Services team. Amanda is based in our Fort Lauderdale, FL office and has been with WGI for 4 years. She is one of WGI's most active brand ambassadors and exudes passion in everything she does, which is why our hosts were so eager to have her as a guest on the show.
Amanda absolutely loves her job and spoke highly of her career and her team here at WGI. She's a huge advocate and contributor to marine science research and moved from her home state of Illinois down to sunny Florida to further her education in the environmental field. She talked about how she has a few pool trophies from back in the day, her 100-gallon saltwater aquarium, and some of her hobbies.
Amanda has extensive experience in marine biology and the environmental science field. She is certified by the Florida Department of Environmental Protection (FDEP) as a Stormwater, Erosion, and Sedimentation Control Inspector, and by the American Academy of Underwater Sciences (AAUS) as a Scientific Diver. She has a wide range of knowledge related to South Florida's seagrass, coral, and other benthic community species. Her area of expertise is in freshwater and coastal systems, with a background in environmental resource permitting and state lands authorizations.
If you enjoyed this podcast, be sure to subscribe to our show in your favorite podcast app – Apple Podcasts, Spotify, Google Podcasts, or wherever you get your podcasts!