WGI Unleashed Podcast Episode 76, Jeff Brophy, VP PLACE
On the latest episode of the WGI Unleashed podcast, we sit down with Jeff Brophy, WGI's VP of PLACE, based out of our West Palm Beach, FL corporate office.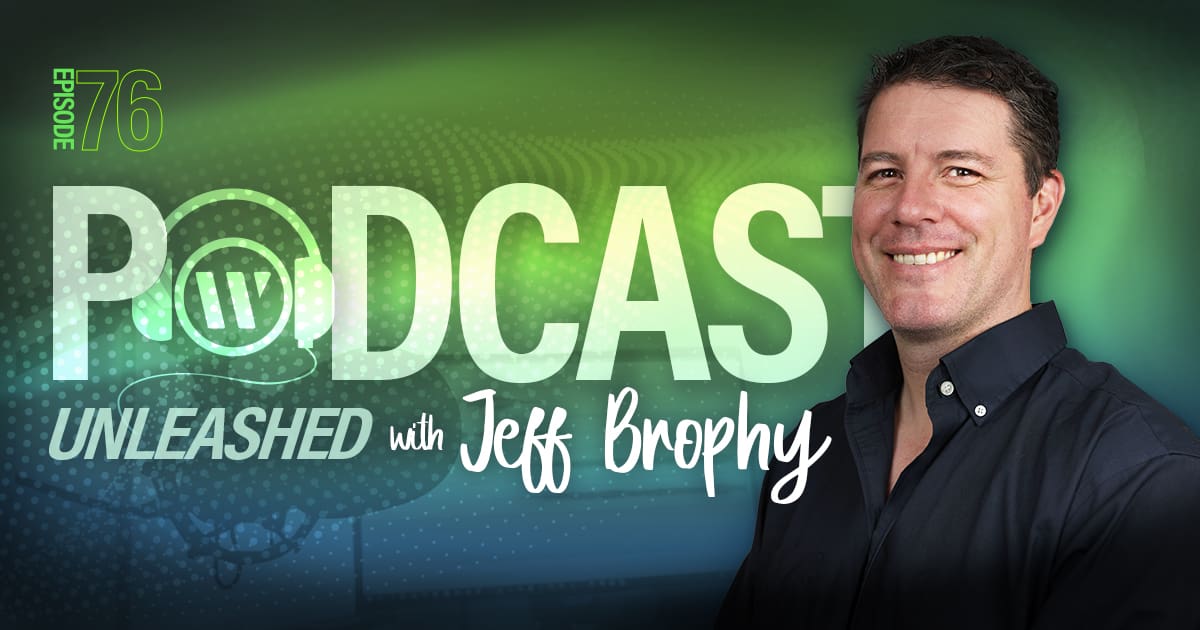 In the highly-anticipated 76th episode of the WGI Unleashed Podcast, we had the distinct pleasure of engaging in conversation with Jeff Brophy, WGI's accomplished Vice President of PLACE. With an impressive resume that includes over 20 years of experience, an esteemed license, and an education abroad, we could not have been any more excited to feature Jeff on the latest episode of WGI Unleashed.
During our compelling conversation, we uncovered that Jeff is actually the second guest of WGI Unleashed, hailing from the picturesque environment of Southern Ontario, Canada. It was in this region that he proudly earned his Bachelor of Landscape Architecture from the esteemed University of Guelph.
Following his graduation, Jeff embarked on a journey that took him from the eastern expanse of Southern Ontario to the western beauty of British Columbia, traversing the American north and taking in the scenery of the surrounding areas. Recognizing the financial challenges of this venture and spurred by some 'words of encouragement' from his parents, Jeff redirected his course southward, ultimately finding himself in the vibrant community of South Florida. It was here that he secured a career opportunity with an engineering firm, where he fine-tuned his skills. In 2014, his then-firm was acquired by WGI, catapulting him into a realm of endless possibilities for career advancement.
Jeff generously shared the narrative of his origin in landscape architecture, recounting his childhood visits to Disney World, which sparked an enduring fascination with park layouts and maps as opposed to the conventional rides and attractions.
Beyond his professional pursuits, Jeff opened up about his family life, recounting the joys of playing hockey with his sons and daughter. He revealed the charming story of meeting his wife during his University of Guelph days, highlighting the perseverance it took to convince her to join him in the Sunshine State.
Despite his self-proclaimed quiet demeanor, Jeff disclosed his genuine enjoyment of public speaking in his work. The most gratifying aspect, he explained, is receiving public feedback on projects he has contributed to.
In a parting gesture of generosity, Jeff offered valuable advice for aspiring landscape architects and those interested in assuming leadership roles in the Architecture, Engineering, and Construction (AEC) industry.
Don't miss the opportunity to delve into our latest podcast episode, where you'll discover Jeff's thoughts on the actor he envisions portraying him on the big screen, unravel the intricacies of his journey to achieving dual citizenship, and ponder the intriguing question of whether or not Jeff has ever shared a dance with Serena Williams – It doesn't get better than this!
Are You Ready To Get Unleashed?
Visit your favorite podcast app now and subscribe to WGI Unleashed to receive alerts every time a new episode drops. You can find us on Spotify, Apple Podcasts, iHeart Radio, Google Podcasts, or wherever you find your favorite podcasts!