WGI Unleashed Podcast Episode 25 – Matt Floyd, Project Surveyor
Welcome back to WGI Unleashed! In this episode, we have a conversation with Matt Floyd, a Project Surveyor with our Geospatial Team in West Palm Beach, Florida.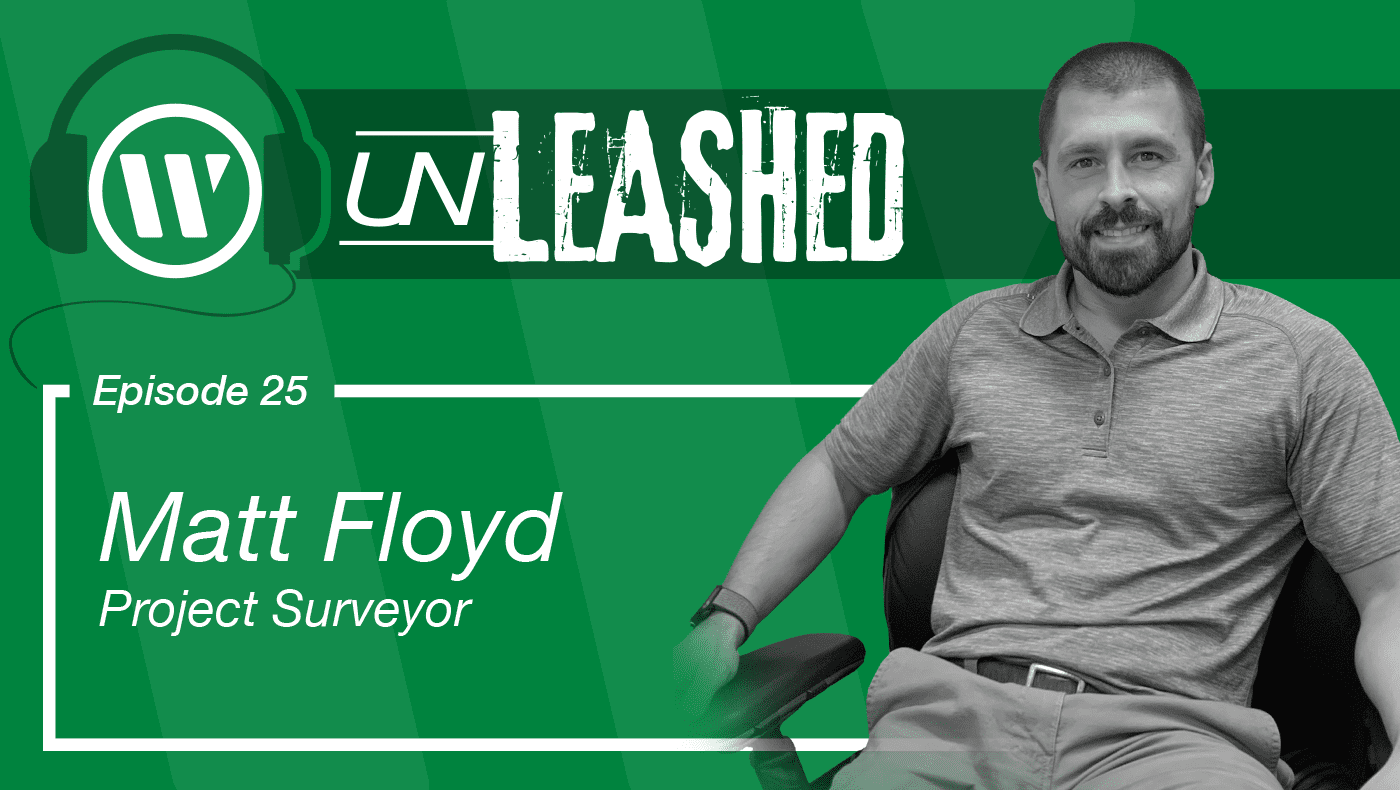 Matt joined the WGI team in 2018 and has worked on a variety of project types for public and private clients across the southeast with a focus on Florida Department of Transportation projects. He is a Professional Surveyor and Mapper (PSM) in Florida, Professional Licensed Surveyor (PLS) in Alabama, and certified by the FAA as a SUAS Remote Pilot. Matt shared with us his day to day tasks and how he coordinates with both his team out in the field and in the office.
Matt also discussed with us the start of his career as an instrument operator and how his six years of experience in the field was critical to his career path of becoming a project manager.
Matt spoke about growing up in Troy, Alabama, working in the family lumber business, and what brought him to South Florida. Spoiler Alert: the warm weather was a major draw for him!
Learn more about what inspires Matt by listening to the full episode!
If you enjoyed this podcast, be sure to listen and subscribe in Apple Podcasts, Spotify, Google Play Music, or wherever you get your podcasts!