WGI Unleashed Podcast Episode 44 – Colter Sonneville, Landscape Project Manager
On this episode of WGI Unleashed, we get to know Colter Sonneville, Landscape Architecture Project Manager located in our Austin, Texas office.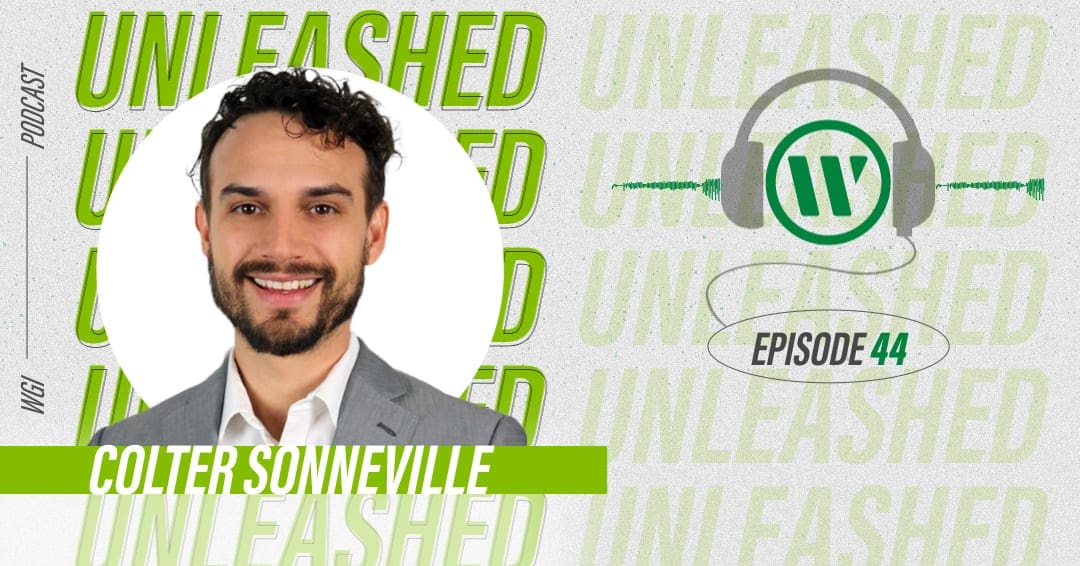 In this episode, we got to sit down in the Austin, TX office to chat with Colter Sonneville, Project Manager and Certified Arborist in our Landscape Architecture department.
We got to know Colter really well after recording this fantastic episode. Colter talked about how he moved to Austin, TX after visiting SXSW one year with his friends. He also discussed what it was like growing up in Crystal Lake and Chicago, Illinois and that he "…wasn't born in Texas but I got here as fast as I could". Colter also hit us with a bunch of 'one-liners' about Texas and discussed his hobbies which include bird watching and paddleboarding. We also got to hear about his quarantine dog Pinto, who was recused and adopted from Austin Pets Alive!.
Colter is a licensed landscape architect with experience in landscape architecture, planning studios, and ecological restoration consulting organizations. A second-generation arborist, he also performs tree health assessments and coordinates the relocation of heritage-size specimen trees. Colter specializes in parks and recreation, civic and government projects, and multifamily amenity areas. He provides leadership and oversight for all project phases, including conceptual and programmatic design, site analysis, jurisdictional permitting, design development, construction documents, cost estimates, and construction administration.
If you enjoyed this podcast, be sure to subscribe in your favorite podcast app – Apple Podcasts, Spotify, Google Podcasts, or wherever you get your podcasts!