WGI Unleashed Podcast Episode 45 – Marcia Alvarado, Structures + Parking Market Leader
On this episode of WGI Unleashed, we get to know Marcia Alvarado, Market Leader for our Structures and Parking division in our Tampa, FL office.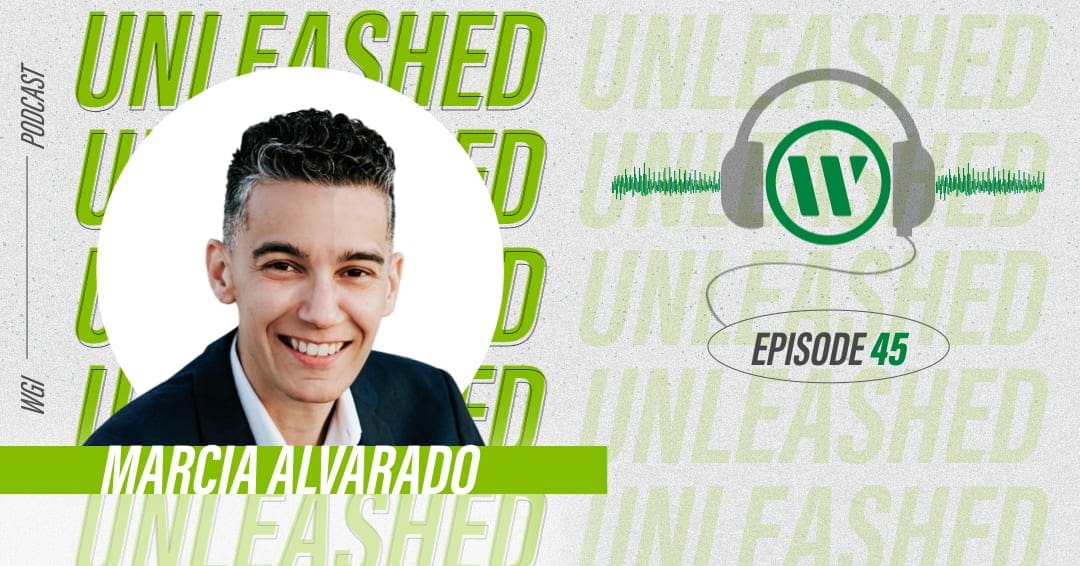 In this episode, we got to sit down in the Tampa, Florida office to chat with Marcia Alvarado, Market Leader for our Structures and Parking division.
Marcia discussed growing up in a military family and her travels around the world. She also discussed her path to the engineering profession, going to college with a full-ride to play basketball, and her life as a model working during New York Fashion Week. She received the USF College of Engineering Young Alumnus Award in 2018. Marcia is a graduate of Leadership Tampa Bay and serves as the Diversity and Inclusion Chair for the Board of Directors.
Marcia provides a unique combination of experience with structural engineering and Building Information Modeling (BIM) coordination as a project manager. She has 16 years of structural engineering experience and project management of new construction and renovation in healthcare, commercial, higher education, multi-story residential, federal, aviation, and parking garages. She also has engineering experience in structural design for restoration construction and forensic engineering investigations, structural analysis for existing buildings for seismic, wind, and AT/FP blast resistance, and progressive collapse upgrades, including National Technical Reviews for various FEMA programs.
If you enjoyed this podcast, be sure to subscribe in your favorite podcast app – Apple Podcasts, Spotify, Google Podcasts, or wherever you get your podcasts!