WGI Unleashed Podcast Episode 58 – Andrew Kong, Senior Manager, Restoration
In this episode of WGI Unleashed, we got to know Andrew Kong, a senior manager for our Restoration division in our Charlotte office.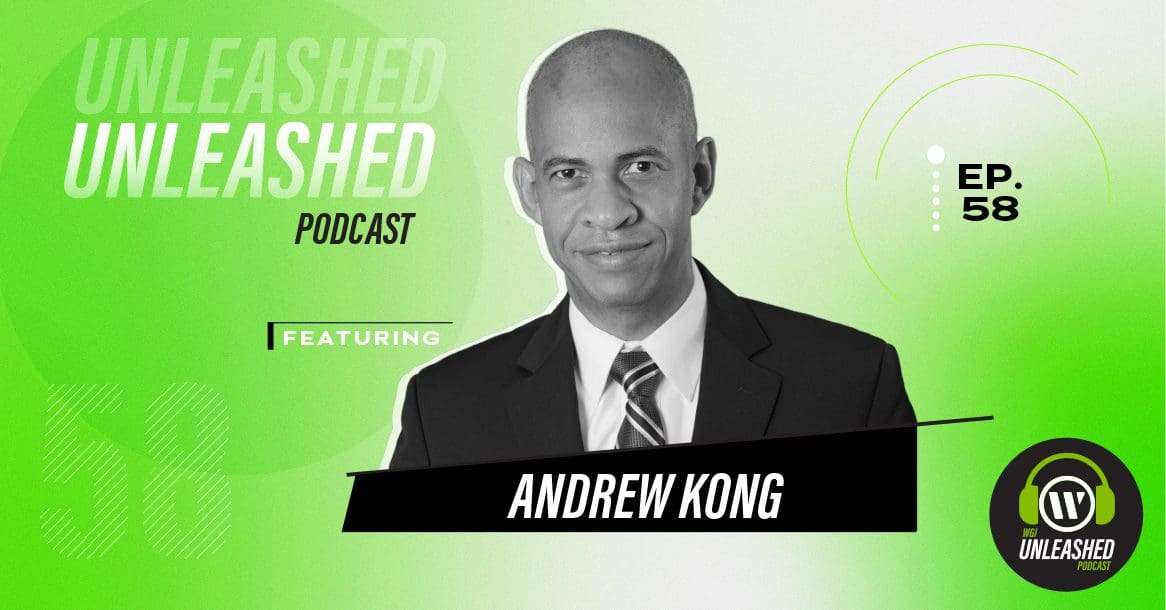 For episode 58 of our Unleashed podcast, we had the pleasure of speaking with the always entertaining Andrew Kong, a senior manager for our Restoration division based out of our Charlotte, NC office. Andrew has been an integral part of WGI for over 16 years and leads a team of restoration engineering professionals in the southeastern region of the U.S.
Right from the beginning of our interview with Andrew, we knew we were in for a treat! He brought so much energy and positivity 🙌 to the room that it was hard not to get completely swept up in all of the interesting stories he had to share with us.
Andrew took us along on his journey from Jamaica to Canada and finally to the United States, where we learned he picked up several post-secondary degrees along the way, including a Bachelor of Engineering in Civil Engineering from North Carolina A&T State University, as well as, 2 Master's degrees, one in Civil Engineering – Structures from Queen's University, and the other in Business Administration from Duke University.
We talked about his tight-knit team, were enthused about his passion for his job, and discussed why he loves working at WGI. He also gave several shout-outs to co-workers throughout the podcast, so listen closely because you may have gotten some love from Andrew 🥰.
We also had an interesting time learning about what he likes to do in his spare time, which includes: gardening 🌱, traveling 🧳, attending F1 races 🏁, and enjoying lots and lots of rum 🥃😎!
Andrew has years of parking-related knowledge, which he utilizes to drive financial and project success across various segments of engineering consulting and project management. He is experienced in the structural evaluation and analysis of existing parking structures, Life Cycle Analysis, design of various repair options, estimating repair costs, preparation of report/construction documents, and construction administration.
Go listen to Andrew's podcast now and if you like what you hear, go subscribe to WGI Unleashed in your favorite podcast app to receive an alert each time a new episode drops! You can find us on: Apple Podcasts, Spotify, Google Podcasts, or wherever you get your podcasts!