WGI Unleashed Podcast Episode 30 – Jeremiah Slaymaker, Regional Manager Survey, Geospatial
In this episode of WGI Unleashed, we get to know Jeremiah Slaymaker, the Regional Survey Manager for our Geospatial Divison in the Tallahassee, Florida office.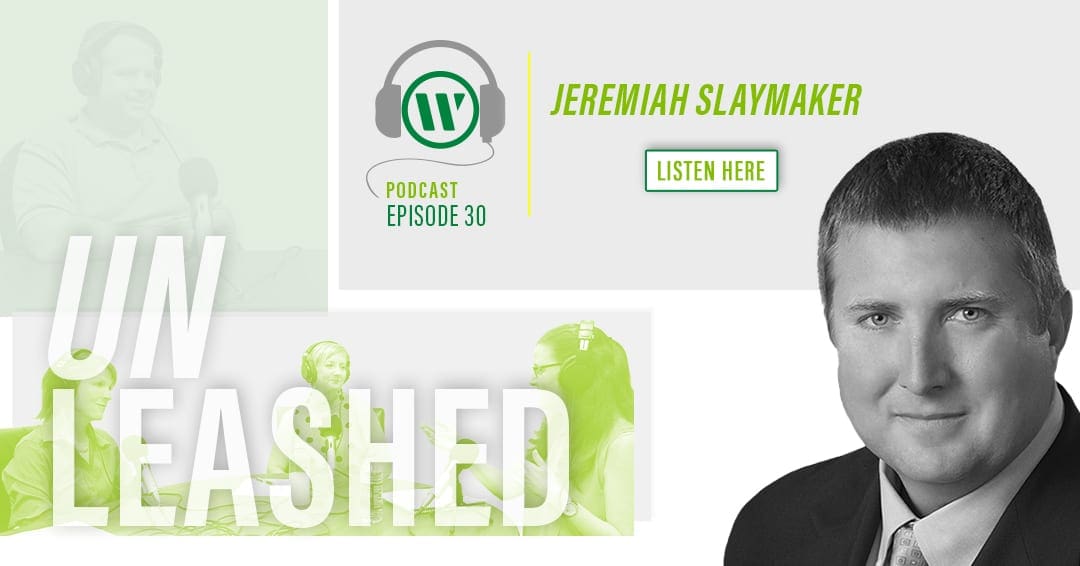 Jeremiah has extensive expertise in the SUE & survey field and takes a hands-on approach to manage and support team members. He has successfully managed projects throughout the southeastern U.S. and has partnered with various federal, state, and local government agencies, as well as private firms and landowners.
Jeremiah is highly proficient in identifying the appropriate methodologies and identifying the latest technology needed to efficiently and safely collect spatial data required for a variety of projects (terrestrial mobile lidar, unmanned aerial vehicles). He is directly responsible for all WGI geospatial and subsurface utility engineering activities in North Florida, including coordinating daily with field crews and overseeing office production (post-processing of raw field data and creation of detailed maps, legal descriptions, and 3D models). Jeremiah's proactive management style focuses on quality, communication, and determination to achieve success and has enabled him to efficiently develop and maintain strong, career-long client relationships.
In this podcast, Jeremiah discusses his love for the outdoors and how that passion played a part in choosing a career in the Geospatial field. Jeremiah goes into depth about his role, his interests, and his love for Florida as he currently lives in Tallahassee.
Learn more about what inspires Jeremiah when you listen to the full episode!
If you enjoyed this podcast, be sure to listen and subscribe to Apple Podcasts, Spotify, Google Podcasts, or wherever you get your podcasts!