WGI was awarded the 2019 Excellence Award in the Surveying/Field Data Collection category for Florida's Turnpike Mainline (SR 91) from Florida's Turnpike Extension (SR 821) to Johnson Street. WGI was presented with the award at the MAPPS 2020 Winter Conference in Honolulu, Hawaii.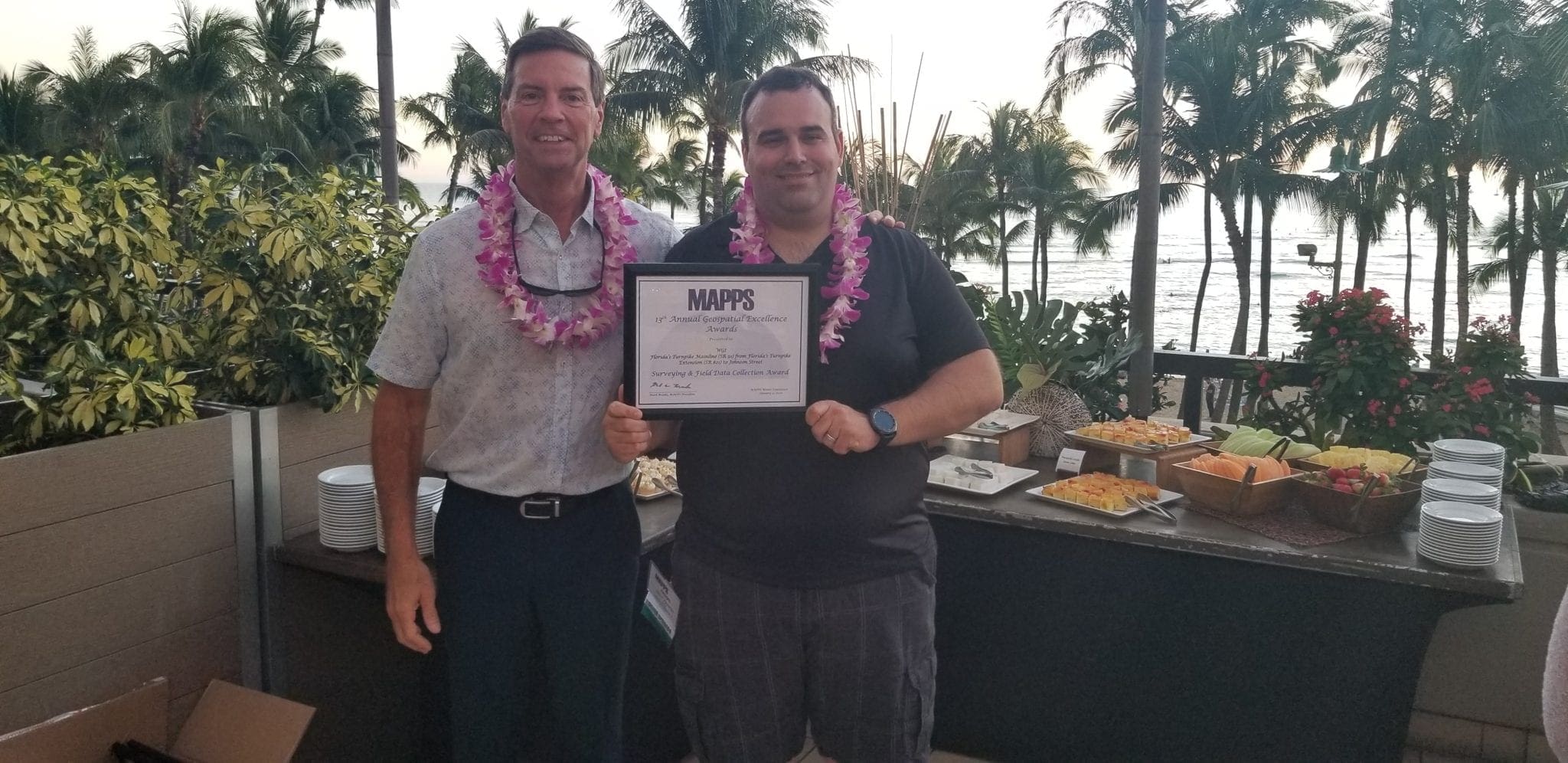 The 13th annual MAPPS Geospatial Products and Services Awards are presented to regular and associate member firms whose entries exemplify the professionalism, value, integrity, and achievement of the firm's staff as demonstrated over the previous year.
All submitted projects were recognized for their contributions to the geospatial profession. These awards provide an opportunity for MAPPS members to obtain national recognition and to showcase their projects.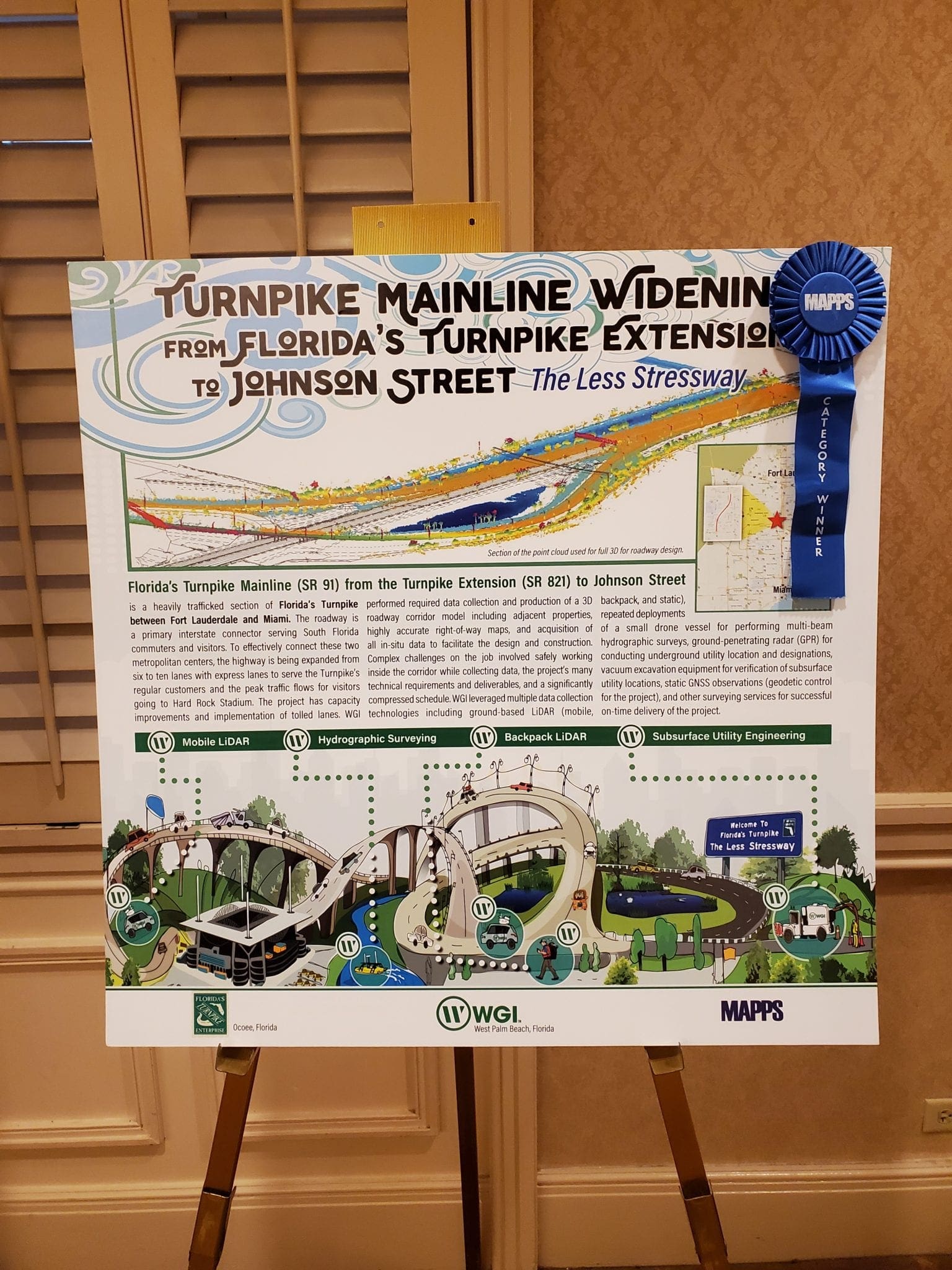 MAPPS is the preeminent national association of firms involved in many aspects and benefits of the geospatial field in the United States. Member firms are thought leaders in mapping, surveying, photogrammetry, satellite and airborne remote sensing, aerial photography, hydrography, GPS and GIS data collection and conversion services, and technology development and geospatial products.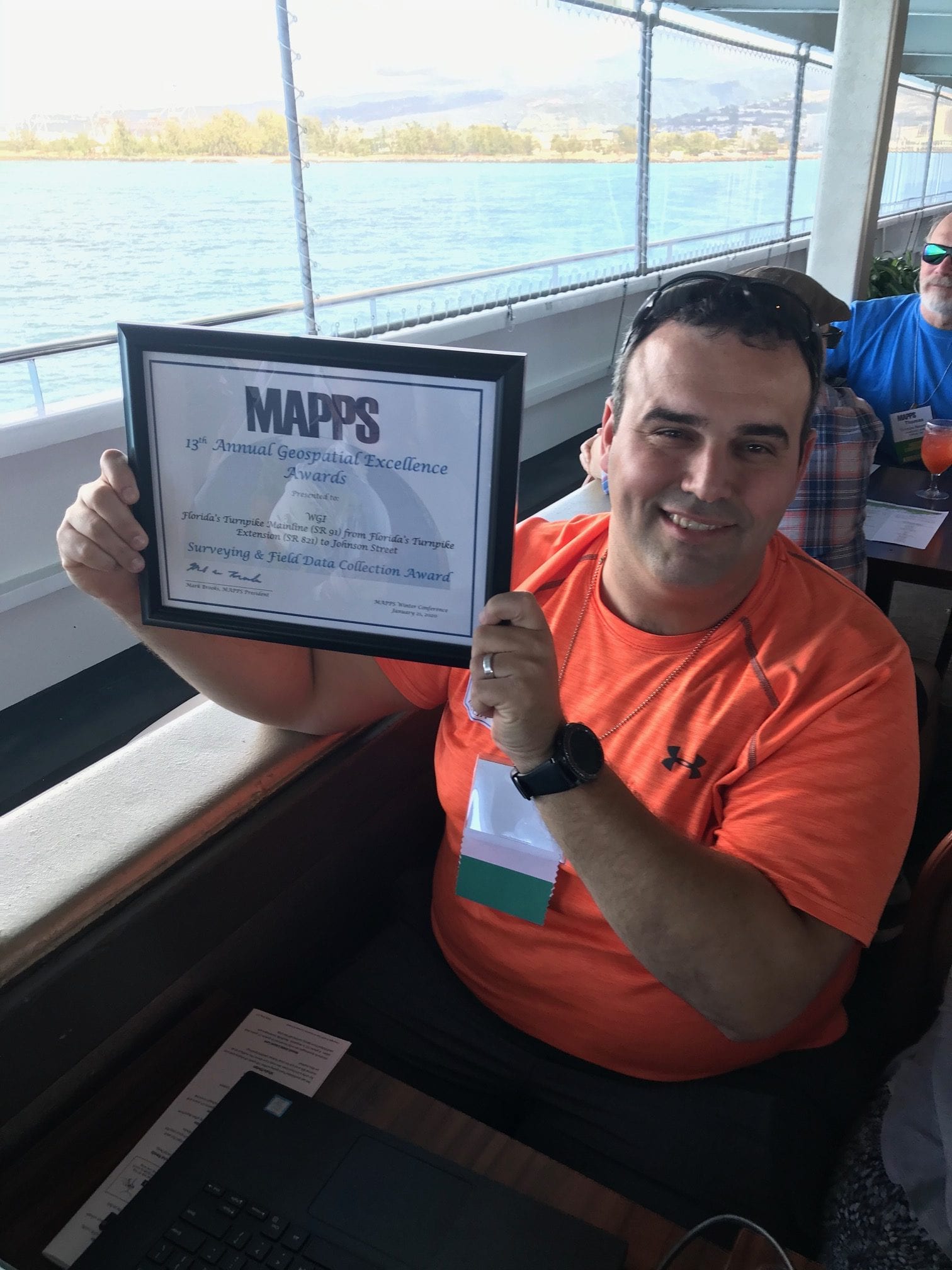 MAPPS is dedicated to all the business aspects, networking, technical and professional education, geospatial policy, and legislation that private practitioners and the mapping community will always need.
Learn more about MAPPS and the Excellence Awards here.