WGI's experience delivering successful projects nationwide allows us to help our clients select the most appropriate project delivery method for the owner, contractors, engineering consultants, and the affected community members. The best project delivery method is the one that has the most benefits for the owner based on site, financial, schedule, and contractual constraints and the project risk profile.
Design-bid-build is the most common project delivery method in the AEC industry.
Under this traditional delivery method, design documents are developed prior to bidding and selection of the construction contractor. We have successfully delivered design documents for thousands of design-bid-build projects nationwide for both public entities and private clients. We know how to coordinate with collaborating project partners and co-consultants to meet established budgets and deadlines for our project owners.
ALTERNATE DELIVERY EXPERTS
When it comes to design-build projects, WGI is a leader.
The defining feature of the design-build delivery method is a single contract and one point of responsibility for both design and construction, with the goal of reducing construction schedules and achieving cost savings.
Together with our build partners, we have delivered more than 65 design-build transportation projects worth over $5.7B in total. We know how to leverage the design-build process to maximize value and constructability while improving the experience for the traveling public.
WGI has the people, expertise, and capacity to deliver big design-build jobs. Our team of professionals works with contractors and subconsultants to develop solutions that overcome project constraints and capitalize on the unique capabilities of our build partners.
WGI's technical expertise earns scores that win contracts
Our design development process harnesses our build partners' abilities, equipment, personnel, means, and methods – this allows us to provide the best value to the project owner and its end users.
WGI's innovative design alternatives consistently result in exceeding project goals, leading to happy project owners and earning incentives for our build partners. Our design innovations have helped build partners earn $4M in incentives in the last four years.
WGI's environmental scientists and permitting experts have the local knowledge to reduce permitting duration and requirements. We know how to avoid and minimize the schedule and cost risks posed by wetlands, protected habitat, threatened and endangered species, water quality regulations, historical and archaeological resources, and construction contamination. By identifying these risks early, we can provide creative design options to avoid delays.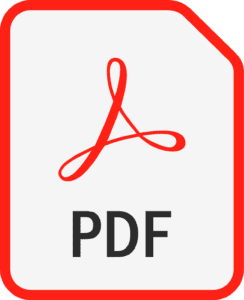 WGI has the people, expertise, and capacity to deliver big jobs. Our Alternative Delivery Team, technical experts, and creative and marketing professionals are ready to help you WIN.
Integrated Project Delivery
Integrated Project Delivery is characterized as a project delivery method which fully integrates and seeks to align
the financial interests and success objectives of the big four stakeholders – owner, architect, engineer, and contractor – together with all the periphery team members, starting from conception and continuing through the final project turnover.
Collaboration and mutual trust are critical to the success of the IPD method. IPD demands a collaborative approach such that each project stakeholder focuses on creating maximum value for the owner while the design team rewards are fully aligned with the owners desired outcomes.
WGI's experience in successfully delivering IPD projects has been heavily dependent on our investments in technology, which allow us to share design files and project deliverables in real time with our design and construction partners.
Our early adoption of Building Information Modeling (BIM) design software allows WGI to produce design files concurrently with our architecture team members. BIM allows each technical discipline to run a concurrent design development process, reducing coordination conflicts and project design schedules.
Multi-party agreements are a common feature typically found in the IPD delivery method. These agreements allow the owner, architect, engineer, and contractor to be a party to a single contract, all subject to the same risks, terms, and conditions as the other party, with little ambiguity as to obligations, roles, responsibilities, and liabilities.
Many of our clients are developing multiple separate but related projects.
An example of this would be grocery stores, banks, pharmacies, and drive-through restaurant brands which are building multiple stores at the same time. 
WGI plays a key role for our clients in their multi-store rollout programs by providing a single point of contact for professional services regardless of specific site locations and political and regulatory jurisdictions. We can build a dedicated team for multi-site clients which provides a single point of contact at WGI for all our services which are needed for the successful delivery of the projects.
Public-Private Partnerships (P3)
Public-private partnerships allow greater participation by the private sector (WGI) in the delivery of public infrastructure like highways and water systems, or public buildings like hospitals and schools. 
The P3 delivery method will typically feature a profit-motive for the private sector team members which allows the financing and construction of improvements which would otherwise be difficult to fund in the absence the P3 partnership.
The United States Department of Transportation encourages the consideration of P3's in the delivery of highway and transportation infrastructure with the desired goal of adding innovation, efficiency, and financial capital to achieve the building objectives of state and local governments.
Project Delivery Services
Extraordinary success for our clients and communities is our mission. Our expert team of professional engineers, registered land surveyors, and design professionals are ready to make your next project more successful together.
Let's talk about your Project Delivery project!